About
4th Euro Global Physiotherapy Congress which is going to be held during December 07-08, 2017 at Rome, Italy with a major focus on translator basic science into clinical testing and therapy to improve human lives, thus the theme of this conference is kept as "Scientific perspectives for a better living and longer life".
Allied Academic Publication is an amalgamation of several esteemed academic and scientific associations known for promoting scientific temperament. Established in the year 1997, Andrew John Publishing Group is a specialized Medical publisher that operates in collaboration with the association and societies.
This publishing house has been built on the base of esteemed academic and research institutions including The College of Audiologists and Speech Language Pathologists of Ontario(CASLPO), The Association for Public Safety Communications Officials of Canada (APCO), The Canadian Vascular Access Association (CVAA), The Canadian Society of Internal Medicine (CSIM), The Canadian Hard of Hearing Association (CHHA), Sonography Canada, Canadian Association of Pathologists (CAP-ACP) and The Canadian Association of Neurophysiologic Monitoring (CANM).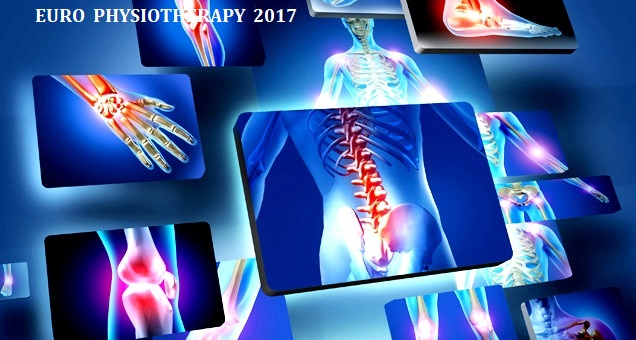 Why to attend???

Aims to bring together leading academic scientists, researchers and research scholars to exchange and share their experiences and research results about all aspects of Physiotherapy. It also provides the premier interdisciplinary forum for researchers, practitioners and educators to present and discuss the most recent innovations, trends, and concerns, practical challenges encountered and the solutions adopted in the field of Physiotherapy.
Target Audience:
Physiotherapy Students, Scientists

Physiotherapy Researchers

Physiotherapy Faculty

Medical Colleges

Physiotherapy Associations and Societies

Business Entrepreneurs

Training Institutes

Manufacturing Medical Devices Companies

Data Management Companies
Conference Opportunities:
For Researchers and Faculty Members:

Speaker Presentations

Poster Display

Symposium hosting (4-5 member team)

Workshop organizing

For Universities, Associations & Societies:

Association Partnering

Collaboration proposals

Academic Partnering

Group Participation

For Students and Research Scholars:

Poster Competition (Winner will get Best Poster Award)

Young Researcher Forum (YRF Award to the best presenter)

Student Attendee

Group registrations
For Business Delegates:
Speaker Presentations

Symposium hosting

Book Launch event

Networking opportunities

Audience participation
For Product Manufacturers:
Exhibitor and Vendor booths

Sponsorships opportunities

Product launch

Workshop organizing

Scientific Partnering

Marketing and Networking with clients
Welcome Message
On behalf of the Allied Academics, it gives us great pleasure to invite you all to participate in The 4th Euro-Global Physiotherapy Congress which is going to be held during December 07-08, 2017 at Rome, Italy with a major focus on translatory basic science into clinical testing and therapy to improve human lives, thus the theme of this conference is kept as "Scientific perspectives for a better living and longer life" A scientific and advisory committee will ensure a highly interactive, scientifically simulative and intensive program for the conference.
The planning sessions and the theme based symposia will be addressed by an outstanding list of international and national faculties, an interaction workshop has been planned that will address on diagnostic & therapeutic procedures in a variety of clinical settings for physical therapy.
Euro Physiotherapy 2017 anticipates more than 250 participants around the globe with thought provoking Keynote lectures, Oral and Poster presentations. The attending delegates include Editorial Board Members of our International Journals. This is an excellent opportunity for the delegates from Universities and Institutes to interact with the world class Scientists. The intending participants can confirm their participation by registering for the conference along with your colleagues. Avail the delegate early bird offer. The conference is an attempt to bridge the lacunae with eminent speakers in the field of physical therapy focusing on certain key areas in hospital base, therapeutic physical therapy management.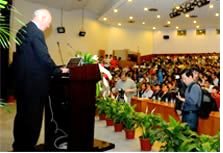 Sessions/Tracks
Track 01: Physiotherapy Techniques and Exercises
Track 02: Sports & Physiotherapy
Track 03: Advancements in Physiotherapy
Track 04: Manual Physiotherapies
Track 05: Rehabilitation Methods
Track 06: Physiotherapy in Treatment & Care
Track 07: Physiotherapy methods and Instrumentation
Track 08: Physiotherapy Lymphedema
Track 09: Women Health Physiotherapy
Track 10: Physiotherapy in Oncology and Palliative Care
Track 11: Physiotherapy Management and Post-operative Physiotherapy
Track 12 : physiotherapy & yoga
Track 13 : Nursing physiotherapy
Market Analysis
Importance and Scope: Physiotherapy provides services to individuals and populations to develop, maintain, restore and optimize health and function throughout the lifespan. This includes providing services to people compromised by ageing, injury, disease or environmental factors. Physiotherapy identifies and maximizes quality of life and movement potential by using the principles of promotion, prevention, treatment/intervention, habilitation and rehabilitation. This encompasses physical, psychological, emotional, and social well-being.
The practice of physiotherapy is not confined to clinical practice, and encompasses all roles that a physiotherapist may assume such as patient/client care, health management, research, policy making, educating and consulting, wherever there may be an issue of public health and safety. The Physical Therapy Rehabilitation Centers industry is composed of both inpatient and outpatient therapy facilities that provide physical, speech pathology and occupational therapy services. In the five years to 2015, the industry has experienced revenue growth as a result of the aging population and increasing acceptance of the benefits of physical therapy services. The number of adults aged 65 and older has also helped support industry revenue growth during the period because seniors are more likely to require physical therapy services because of the increased prevalence of injuries, illnesses and chronic conditions in that age group. The industry has also benefited from the expansion of healthcare coverage under the Affordable Care Act. Over the five years to 2015, industry revenue is expected to increase at an annualized rate of 1.2% to $ 29.1 billion, including an increase of 0.9% in 2015 alone.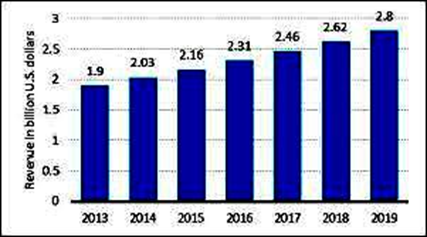 Major Marketing Associations around the Globe
American Physical Therapy Association
International Federation of Orthopedic Manipulative Physical Therapists
Nepal Physiotherapy Association (NEPTA)
Canadian Physiotherapy Association's (CPA)
Physiotherapy Association of Trinidad & Tobago
Taiwan Physical Therapy Association Congress
Hong Kong Physiotherapy Association
Australian Physiotherapy Association
Physiotherapy UK
Australian Physiotherapy Association
The Indian Association of Physiotherapist
Ontario Physiotherapy Association